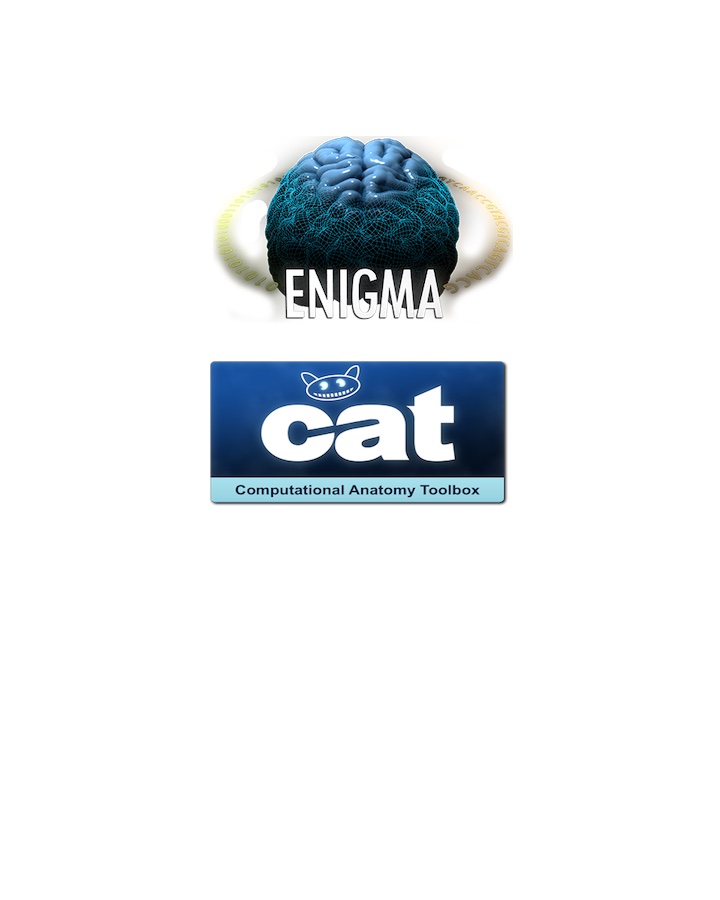 Computational Anatomy Toolbox for Standardized Processing of ENIGMA Data
These protocols use CAT12 to process voxel- and surface-based morphometry for MRI data in a standardized way for ENIGMA data, but also enable region-based measures for volume and surface data. CAT12 includes various quality control options and covers the entire analysis workflow, from cross-sectional or longitudinal data processing, to the statistical analysis, and visualization of results. The current version is CAT12.8.2.
You can either use the standalone version or the standard version of CAT12. The advantage of the standalone version is that no Matlab license is needed. Only the (free) Matlab Runtime R2017b (v93) has to be downloaded.
For any questions or suggestions please contact me.
Christian Gaser, Jena University Hospital